By Dominic Lalk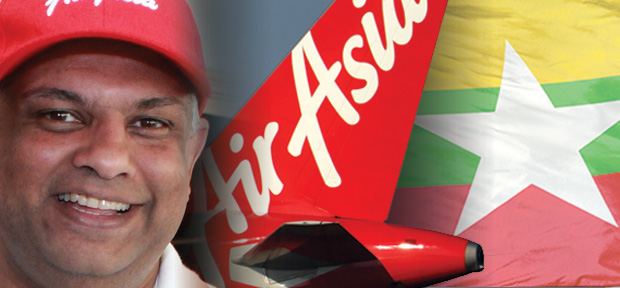 The week in Asia-Pacific kicked off with the news that the AirAsia Group is looking to establish yet another joint venture, this time in Myanmar. Combined with AirAsia's present and planned subsidiaries, the project would give the group access to 95% of the population in the ASEAN region.
In Tokyo, Japan's ANA HOLDINGS INC. announced on Thursday that two of its subsidiaries, low-cost carriers, Peach Aviation and Vanilla Air, would merge under the Peach brand from the end of fiscal 2019.
Further south, the cash starved HNA Group sold another US$2.2 billion in assets this week, but its main airline, Hainan Airlines, reported a 2017 profit of US$525 million. Hainan opened routes to Mexico, Madrid and Brussels this week and announced flights to Edinburgh and Dublin from June, ten days after Cathay Pacific Airways commences flying to the Irish capital.
In Brisbane, Vietnam's VietJet Air announced its first intercontinental route to Australia, Air Canada said it was close to finalising a trans-Pacific joint venture with Air China, Thai Lion Air became the launch airline for the B737 MAX 9, Xiamen Air ordered 30 MAXs and the Japanese government approved a third runway at Greater Tokyo's Narita Airport.
AirAsia Myanmar to join low-cost carrier empire Read More »