By Dominic Lalk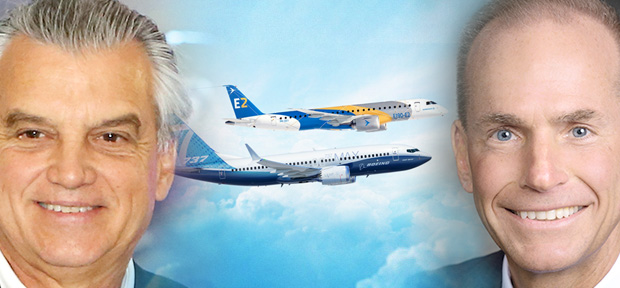 Airbus has formally taken a 50.01% stake in the Bombardier C Series programme. The OEM will bring C Series aircraft to its Toulouse headquarters for a media event next Tuesday, July 10. In the interim, Boeing announced it had entered into a "non-binding agreement" to establish "a strategic partnership" with Embraer. Separately, regional aircraft manufacturer, ATR, issued a new market forecast that predicted demand for 1,300 turboprops in the Asia-Pacific to 2037.
Virgin Australia this week launched its Sydney-Hong Kong route, China Southern Airlines and Hainan Airlines will open Los Angeles from Shenyang and Xian, Okay Airways accepted its first B737 MAX aircraft and Philippine Airlines will take delivery of its maiden A350-900 on July 14.
Also in the news, the infamous Cho sisters could cause Korean Air subsidiary, Jin Air, to lose its business licence. Tragically, HNA co-founder, Wang Jian, fell to his death in Provence as he was taking photos on a family holiday. Separately, Cebu Pacific Air and India's SpiceJet will establish dedicated cargo only subsidiaries.
Boeing enters into strategic partnership with Embraer Read More »