Not for the first time, the raison d'etre for airline alliances and their place in the global industry came into question in recent months with the exit of China Southern Airlines from SkyTeam and the displeasure oneworld member, Qatar Airways, publicly aired about the alliance. Read More »
The problem, said controversial Qatar Airways group chief executive, Akbar al Baker, was that alliances had become old-fashioned. "They were good 20 years ago, but they are not the way forward. The charm is about to go out of them," he declared at the recent launch of a Doha-Gothenburg service.
Not so, said the alliances. They were in the midst of a transformation, embracing digital technology and working hard to make sure alliances brought benefits to member airlines and their customers. But surprisingly, alliance leaders were far from miffed by al Baker's comments.
"He's not the only one who has said that. Questioning the relevance of alliances is entirely appropriate. It has driven our whole transformation program," oneworld alliance CEO, Rob Gurney, told Orient Aviation last month. "The way I respond to that is to say he is right to question the relevance.
"What we have done is pivot significantly and focus our efforts and energies on making a proposition relevant to our members and our customers. However, I don't think it's ever not been relevant to our customers. What we offer is highly valued."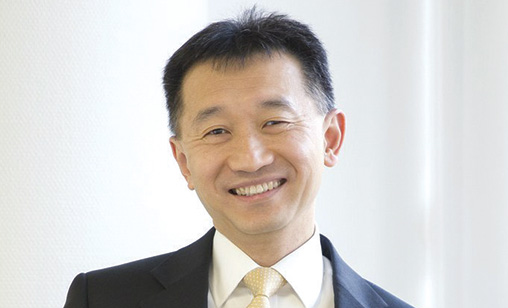 'This is the way in which technology has shaped social dynamics and the airline industry and us as an alliance need to move in that direction. "To us it was very clear that to build on the next phase of the alliance, we must focus very much on how we can leverage technology that will create greater loyalty with customers in the network that we have'
Jeffrey Goh
Star Alliance CEO
Star Alliance CEO, Jeffrey Goh, holds a similar view. "I would say objectively customers continue to value alliances. We get feedback from customers in positive form that tells us alliances continue to be important to them," he said when speaking to Orient Aviation last month.
"I believe alliances continue to be important for the members too in terms of reach and synergy. It is important and a fair point made by Akbar that an alliance needs to shift or change its model to remain relevant."
The dedication to oneworld has not cooled for its governing board chairman and Qantas Group CEO, Alan Joyce. "Qantas was one of the airlines that founded oneworld 20 years ago. We have seen it evolve into the leading alliance in the sky. In some ways, oneworld represents a team of rivals given several members are direct competitors in various regions.
"For two decades, it has been able to bring together the best carriers, lounges, frequent flyer programs and networks to offer passengers a much smoother travel experience. As the alliance enters its third decade, we are stepping up that cooperation and modernizing how we work together to make oneworld even more relevant to international travellers and to its member airlines."
It was a commitment echoed by Cathay Pacific Airways CEO, Rupert Hogg, at the alliance's 20th anniversary on February 1. "Cathay Pacific was proud to play our part in founding oneworld 20 years ago and establishing it as the leading quality alliance.
"And we are proud today to be playing our part again in transforming the alliance, moving forward to deliver more benefits for our customers and our fellow member airlines as the alliance flies into its third decade and beyond."
At the anniversary gathering, Gurney said "we are effectively relaunching oneworld. Last year we had eight million passengers connect between different oneworld member airlines. It is a significant customer enhancement".
There is plenty of evidence alliances have received the message loud and clear that they need to modernize their models.
"In the two decades since oneworld was launched, industry and consumer behaviours have changed fundamentally," he said. "Most of our member airlines have undergone comprehensive restructuring. Some have merged. When oneworld was launched hardly any airline offered online bookings. Smartphones were the future. Social media did not exist. Airline fares included everything. Low-cost carriers were in their infancy," he said.
"In that same period, global alliances have expanded their airline mememberships, but to be frank they have failed to keep pace with the changes at their member airlines, the industry at large and the marketplace.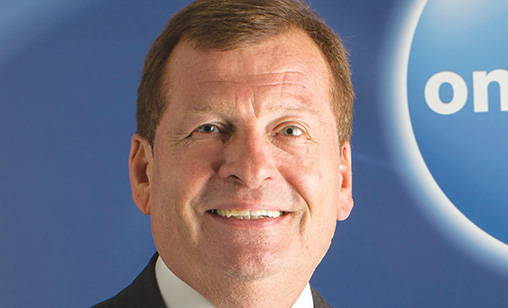 'Gurney said oneworld wanted Qatar Airways to stay in the alliance. 'We have made that clear to him. But when you have competitive tensions not everyone is always going to agree [on all matters]. Ultimately, Qatar has to decide what is best for its own business, but we hope the decision will be to stay in oneworld and we have conveyed that to Akbar. At the moment he is considering his position'
Rob Gurney
oneworld CEO
"At oneworld, we are making up for that. As we enter our third decade, we are undergoing a radical transformation with a host of fresh initiatives to strengthen the relevance of the alliance to our member airlines and our customers."
One initiative, the Carrierconnect digital platform, has been offered by oneworld members, Cathay Pacific and Qatar Airways, to passengers. It allows them to check in and secure boarding passes on the connecting flights of the two carriers.
Star has been undergoing a similar reformation. "The alliances have been around for the better part of twenty years and Star itself will be coming up to 22 in the middle of this year," said Goh.
"If you look back at what Star Alliance has done – I can't speak for the other alliances in this regard – we have built a comprehensive global network that provides not only for the members of the alliance but for customers of the alliance, the passengers.
"In those 20 years we have established that brand and that international reputation of what a global airline alliance stands for. But as we naval-gazed some two years ago, we asked the big question of where alliances were going.
"At Star the picture became clear fairly quickly about our focus for the coming decades. We recognized the positive asset we have, which is the global network. It is comprehensive and we need to preserve and to maintain that network. The question was how can you capitalize on the network in creating stickiness and loyalty from the customers to provide a better competitive proposition?"
The rapid development of IT systems and digital platforms has probably been the most profound change in the industry and alliances are well aware of the opportunities and the challenges they present.
"One of the drivers, front and centre, is the current generation of travelers and the future generation of travelers. They are all mobile. They are always connected. They seek instant gratification and expect information on demand and services at their fingertips," said Goh.
"This is the way in which technology has shaped social dynamics and the airline industry and as an alliance we need to move in that direction. To us it was very clear that to build on the next phase of the alliance, we must concentrate very much on how we can leverage technology that will create greater loyalty from the customers we have."
All the alliances want to give passengers control of their travel experiences. One example, said Goh, was advance selection of seats in a multi-carrier itinerary. "If you fly from Sydney to London, for example, on two different airlines, I am pretty sure a passenger will not be able to select a seat in advance if you purchase a ticket on-line or through additional channels," he said.
"Star wants to enable passengers when reserving their flights to select their seats on the second or third leg of their journeys. You can't do that today even if you wanted to pay for it. You would expect that advanced seat selection is pretty much like the knife and the fork that you would expect in a restaurant when you walk into it. These are some of the basic propositions we will be able to offer customers using advanced technologies."
Advance seat allocation for Star passengers began with United Airlines last year and more than a dozen Star airlines have made their seat plans available on the alliance's digital platform for passengers to choose their seats.
In a major announcement last month, oneworld said as part of its digital upgrade, soon passengers flying on connecting flights of oneworld member airlines would be able to track baggage, receive flight updates and pay for additional services through their preferred airline's app or website. A co-branded lounge is in the works.
Alliances are working to improve management of disruption and connection issues between flights. Star is talking of digitalizing the system with connection centres set up across the globe. "Today, when you land on an aircraft coming in late and are at risk of missing your connection, we send staff to meet you at your arrival gate and take you to your departing gate. That's a very labour intensive exercise. If we could send a text message to your mobile device, to an app of your choice, we can use positioning and tracking in terminal buildings to guide you to where you have to go," Goh said.
"WiFi connectivity presents challenges at some airports. We are establishing a proof of concept and will roll out a minimum viable product before the end of the year."
The days of alliances competing with each other to sign up new members have gone. "We are very clear we are sufficiently large and don't require more members in the way we did in the past. At a certain point in our existence we were adding between two to three members every year. That era has passed. In the future we will be lot more selective about the value-added proposition a new member will bring to the alliance," Goh said.
This year, oneworld will acquire its first new member in more than five years when Air Maroc joins up. The carrier also is the first oneworld recruit from Africa. Alliances are actively recruiting smaller carriers, through Star's Connecting Partner Model (CPM) and oneworld connect. Shanghai-based Juneyao Airlines is a CPM.
"This year you can expect us to announce one if not two more connecting partners," said Goh. Oneworld connect's first member is Fiji Airways.
A dilemma alliances must resolve is that most of their members have LCC subsidiaries that are carrying passengers outside the alliance system. "After a strategic review, it became clear the Connecting Partner Model first and foremost should be focused on the subsidiaries, the regional or low-cost subsidiaries of our members," said Goh.
"Many of these customers used to be part of the Star Alliance network and are still flying within the groups of Star members but they are outside the Star network and are deprived of many alliance benefits.
"Our approach is to recapture this traffic that used to be within the network but now are flying on the LCC subsidiaries of our members. Having said that, we will consider any LCC as a connecting partner, not just those that are subsidiaries of alliance members."
Similarly, Gurney said oneworld connect aimed to significantly reduce the complexity airlines must overcome to join an alliance. "In the past, with the single category of membership, an airline joining oneworld had to form a commercial partnership with all airline members," he said.
"If you are Fiji Airways, some airlines are relevant but some are not so relevant. The connect program allows us to bring in airlines that would not have considered joining an alliance in the past. We are talking to at least one airline that you could put in the category of an LCC or Hybrid."
Another area where the alliances see big opportunities is the application of biometrics to smooth the airline passenger's journey. Biometrics is being trialed at several airports and airlines. Star plans to set up a biometric hub.
"We are working on a system that requires passengers to register their identities once in their journey and then have that identity applied in multiple places at multiple times," said Goh. "Think about the ridiculous situation where you have registered your biometric identity with Singapore Airlines (SIA), fly from Sydney to Singapore and then connect to a LOT Polish flight to Warsaw.
"At Singapore Changi there are biometric applications and LOT Polish has biometric boarding and check-in and even entry into lounges by biometric facial recognition. You don't expect and don't want to register your biometric identity once again with LOT or Singapore Changi airport.
"In the era of current technology, you would think LOT and Singapore Changi, metaphorically speaking, could pull out your biometric identity from the database of SIA, with which you have registered.
"We are seeking to have your biometric identity that is registered with SIA reside in a Star Alliance biometric hub that can be called upon on the day of travel by Changi and LOT or whoever else in your journey.
"We are working with border and security authorities on this. There are challenges, but we are talking. Our aim is to complete development by year end and roll out the system at least by Q1 in 2020." Gurney said the biometrics issue was being debated among members and oneworld preferred not to talk about the issue publicly for now.
Alliances have become extremely flexible in allowing their members to co-operate with non-members. While oneworld always has accepted these relationships, at one stage Star was relatively strict about such partnerships.
Goh said the alliance model needs to evolve with the market dynamic. "We believe we still need a process by which we understand these co-operations outside the alliance, what they are and where they are," he said.
"We have governance surrounding it, an approval process. Star Alliance is much more of a network focused alliance. We try to have a solution within the alliance itself, but the reality is that sometimes another airline can provide better synergy than an alliance member can, for a variety of reasons. They can be operation synergies, scheduling synergies and even commercial synergies.
"We recognize many of these airlines in any of the alliances are competitors, with the exception of where you have investment or are committed to a joint venture. It is the way business models have evolved over time."
There has been constant speculation China Southern Airlines (CSA) will join oneworld because of the Guangzhou-headquartered carrier's close relationships with oneworld members, American Airlines and the Qantas group. Gurney said he expected a number of member airlines would be looking at bilateral arrangements with CSA.
Oneworld does not have a Chinese member airline. "The way we look at it is that our member airlines have relationships with all three of the major Chinese operators. Some work with Air China, some with China Eastern and some with China Southern," Gurney said.
"We are in quite a strong position because oneworld has been one of the more flexible alliances. We allow our members to be slightly promiscuous and engage with airlines outside our alliance. This has worked to our airlines' advantage with China."
It was difficult, he added, for a subset of airlines to meet all commercial demands of members, so it made sense to work outside those parameters. "With the capabilities we are building on the digital side, we are open to our member airlines using them with partners outside oneworld. At the end of the day, they are the shareholders. They have made the investment so it's up to them to decide how to use it," he said.
There is little doubt membership of an alliance provides airlines with significant benefits in network reach and operational efficiencies. Passengers value wide access to global flying on multiple airlines and are attracted to the reciprocal frequent flyer benefits between alliance members.
Oneworld said alliance contracts generate US$1 billion a year for member airlines. Since trials of its new processes began six months ago, revenue has risen 10%.
"Dozens of the world's biggest multinational corporations have signed corporate accounts with the alliance rather than a series of individual airline deals," oneworld said.
Skyteam Alliance CEO, Kristin Colville, was invited to contribute to this article. Orient Aviation was told she preferred to be interviewed at a later date.