Asia-Pacific airlines respond to shifting market demands
When the world's airline leaders gathered in Seoul this month for the IATA Annual General Meeting (AGM) and World Air Transport Summit (WATS) staying profitable and safe in a fast-changing world were priorities but so was countering cyber assaults and calculating the impact of global economic uncertainty on the industry, reports associate editor and chief correspondent, Tom Ballantyne.
When the heads of Asia-Pacific airlines – both full-service and low-cost – consider the hurdles ahead of them, several potential challenges will be more than familiar. Read More » Top of the list are volatile oil pricing, airport and airways congestion and pilot shortages. Not far behind are the impact of global economic uncertainty on travel demand, the re-shaping of passenger behavior from mobile devices and the increase in severe weather episodes across the globe.
Association of Asia-Pacific Airlines (AAPA) director general, Andrew Herdman, reported last month that "the profitability of the region's airlines declined in 2018 , from US$9.6 billion in 2017 to US$4.7 billion last year".
"Continued expansion in the global economy underpinned more growth in air passenger and air cargo markets, but airlines faced a challenging operating environment marked by significantly higher jet fuel prices, adverse currency movements and rising pressures on non-fuel cost items," the AAPA said.
Evidence of the downward trend in profits was exemplified by the fiscal year results of Singapore Airlines. It reported a 47.5% profit decline to March 31, to S$683 million (US$122.972 million); a result attributed mainly to higher fuel prices and costs incurred for the merger of SilkAir into SIA.
SIA, Scoot and SilkAir reported an average load factor of 83% for the 12 months and a group operating profit of S$1.07 billion for the year. However, in the three months to March 31, net profit dropped by 27.8%.
The SIA Group results highlighted an industry conundrum – record passenger demand pitted against a Sino/U.S. trade war and an economic slowdown that has created uncertainty.
Herdman said: "Asia-Pacific airlines continue to face stiff competition, cost pressures and volatile oil and currency markets.
"Air passenger markets remain relatively resilient, but weak sentiment surrounding air cargo markets is a warning signal that trade disputes are doing real damage to the economy and could further undermine growth going forward."
For full-service airlines the continued expansion of the budget sector, particularly in Asia-Pacific, won't diminish. Flag carriers, Malaysia Airlines, Thai Airways and Garuda Indonesia, are facing successful assaults from both indigenous and regional LLCs and are losing money as a result.
Consolidating the threat to past airline operations these LCCs, at times without success, are seeking market share from historically successful full-service carriers on long haul routes.
There is no doubt the most pervasive change in the industry is the influence of digital technology on airline operations. How airlines cope with developments such as biometrics, mobile technology, Blockchain and increased automation may well decide who survives among Asia-Pacific carriers.
Global online forum, Future Travel Experience (FTA), which forecasts industry change recently itemized trends ahead for carriers and also for airports.
They include:
Biometrics: With a number of trials underway this year, it is expected biometrics will bring the industry together to create the airport of tomorrow and introduce new systems to airline customer operations.
Blockchain: Singapore Airlines' frequent flyer programme, KrisFlyer, has launched KrisPay, "the world's first blockchain-based airline loyalty digital wallet". SITA's 2018 Air Transport IT Insights estimates 34% of airports are planning blockchain research and development programs by 2021.
"It is still early days for the technology and its potential is sometimes over-hyped, but in 2019 we can expect more blockchain-related announcements and trials as airlines and airports explore how it could positively impact the industry," said FTA.
Robotics and Autonomous Vehicles: Asian airports are leaders in this sector. Incheon has its Airstar robot and Haneda Robotics Lab has its portfolio of robots. In 2018, Vistara's Rada robot was the first robot to operate in an Indian Airport.
As more airports are familiar with robots, the technology will play a crucial role in strengthening the relationship between passengers and airports throughout 2019 and beyond.
Artificial intelligence (AI): This is about far more than robots. A number of airlines and airports have AI-powered products, such as chatbots and virtual assistants. The question is: can this technology continue to revolutionise customer service and optimise efficiency?
Voice technology: Virgin Australia is the first airline outside North America to launch voice check-in through Amazon Alexa. It allows passengers to check in for their flight with the power of their voice.
Voice recognition technology is being embedded in our everyday lives because of Amazon Echo, Google Home and Apple's Siri. It is slowly becoming the norm to interact naturally with the technology. Voice technology will have a significant impact on the relationships between businesses and their customers, ranging from the way information is requested and shared to methods of payment.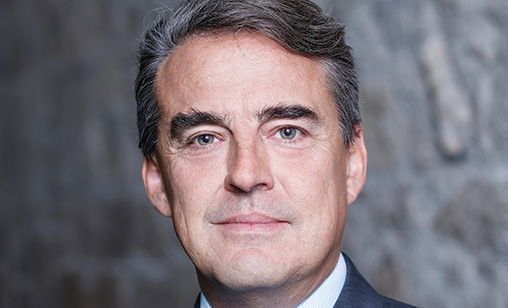 'The industry will have to re-focus even more efforts on safety. After a long trend toward greater safety in air travel, there has been an uptick in airline accidents and deaths in 2018 and 2019, notably the tragic Lion Air and Ethiopian Airlines 737 MAX crashes. "These and other incidents continue to raise questions about aircraft design and certification as well as the training of pilots to cope with the digital cockpit. No matter how much effort is put into improving the customer experience through mobile communications and technology, passengers, in the end, must be confident they are embarking on a safe journey'
Alexandre de Juniac
International Air Transport Association director general and CEO
In a report about the industry to 2035, the International Air Transport Association (IATA) underscored the need to innovate. "The airline industry has seen few fundamental challenges to business models in the past 30 years except for the arrival of LCCs and the introduction of alliances," it said.
"Airlines struggle to differentiate themselves, competing on network availability and to some extent on pricing and service. Profitability remains low. There is the potential for airlines to take advantage of advances in automation, new transport modes and consumer attitudes.
"Customer service, social values and simplicity will become increasingly important as consumers expect more personalized solutions. Companies that control data will have an advantage over existing competitors in developing new niches.
"It is important for airlines to consider whether they should compete with newer, asset-light data companies or build relationships. The industry will need to focus on customer service and interaction with passengers. It will be important to leverage existing strengths, including reputation as a trusted, safe and mature industry."
One contemporary much debated challenge is ensuring there are sufficient pilots and other professionals to feed the huge leap forward in air passenger demand. The oft repeated numbers are that airlines worldwide will need 600,000 new pilots by 2037 and more than 40% of these pilots will need to be flying in the Asia-Pacific.
"We can debate the exact number, but there is not much disagreement that attracting, training and hiring anywhere near this magnitude of skilled staff will be a challenge," IATA director general and CEO, Alexandre de Juniac said last month.
He said increasing training collaboration between airlines, regulators, regional airline associations and OEMs is essential as is the development of partnerships with academia to create top notch aviation-focused programs for airline executives.
He wants pilot training to be democratized by making it more financially accessible to meet aviation industry needs in the long-term. Globally recognized industry standards and best practices in training for the aviation industry must be developed along with policies that enhance gender diversity, de Juniac said.
"Our Board of Governors is composed of 31 airline CEOs. Two are women. And I am sorry to report I do not see that changing very quickly because there just are not many women CEOs at airlines," he said.
"Balancing gender in all professions and at all levels of the industry will take a huge effort and time. But I am hopeful we will eventually get there, because the business benefits of a diverse workforce are becoming crystal clear."