Pandemic's experience prepares SIA group for "new aviation world"
Singapore Airlines is no different from its rivals. Its operations have been smashed by the pandemic. But CEO Goh Choon Phong is confident the group will survive the pandemic and be a leader in the "new aviation world". Associate editor and chief correspondent, Tom Ballantyne, reports.
Singapore Airlines (SIA) CEO, Goh Choon Phong, can be forgiven for indulging in a brief moment of nostalgia when he discussed the carrier's record loss of S$4.3 billion (US$3.2 billion) in a digital press conference last month. Read More »
"Just prior to COVID we reported the best set of results in our history, including record revenue, one of the highest load factors for passengers and indeed one of our operating profits," he said.
During that period, the third quarter of SIA's 2019-2020 financial year, ended December 31, 2019, it had services to some 137 countries and territories, flew 45.5 billion ASKs (Available Seat Kilometres), carried record numbers of passengers, with an average load factor of 85.6%, earned revenue of $3.36 billion and reported a profit of $236.6 million.
Yet within three months, 97% of SIA's capacity was idle and passenger traffic had plunged 98%. International flying was in limbo and with no domestic market one of the Asia-Pacific's leading airlines was in the fight of its life. "This financial year has been the toughest year we have had in our history," said Goh, who took charge of the SIA Group in January 2011.
"Just before covid struck we were completing our three-year transformation program. We had established an extensive global network with very strong partnerships with other partner carriers and a strong presence of our own network to key markets we served. We were in major markets in Asia, China and India plus Southeast Asia, which is right in the neighborhood. Also there was our strong presence around the Southwest Pacific. In all of those places we were either the number one or number two foreign carrier in the number of points served.
At March 31 this year the group had a fleet of 168 aircraft, which is expected to increase to 187 by the end of the fiscal year. Included in the additions to the fleet will be eight B737- MAX 8s. The group has grounded 51 aircraft since the outbreak of the pandemic. Several 737MAX 8s are awaiting regulatory approval to return to flying.
The group's latest financial results hardly came as a surprise. They followed a $9.1 billion, or 76% plunge in revenue, to $2.9 billion, in the 12 months with all three of the group's airlines - SIA, Scoot and SilkAir – suffering. If not for a $569 million, or 39%, lift in cargo revenue, to $2 billion, the news would have been worse.
The company also recognized mark-to-market losses of $373.4 million on ineffective fuel hedges, following a downward adjustment in capacity and less consumption. But it had a $212.6 million fair value gain on fuel hedges due to a rise in fuel prices in the second half of last year.
While the results are gloomy, there are signs of improvement. SIA carried 78,000 passengers in January, compared with 3.4 million in January last year. But by April, passenger numbers were at 110,000, the highest count since COVID-19 broke. SIA is still stable financially. It had net cashflow of $3.85 billion at March 31 and cash and cash equivalents of $5.84 billion in the kitty. Overall, costs have been driven down 60%, or $7.2 billion.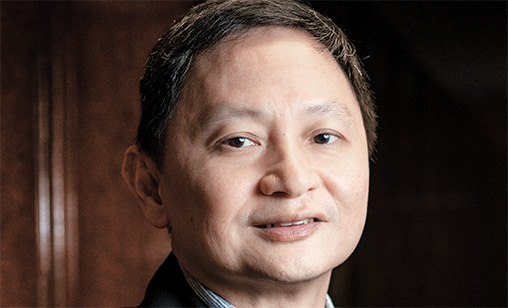 'Mass vaccination exercises are in progress in most of our major markets, but the prognosis for the global airline industry remains uncertain. Domestic markets have recovered in some countries. International air travel remains severely constrained and its recovery trajectory is still unclear'
Goh Choon Phong
SIA CEO
A year ago, monthly cash burn was around $265 million. Now it is ranges from $75 million to $113 million and is forecast to remain "reasonably stable".
During a briefing to analysts and media after last month's annual results announcement, Goh said, on January 25 (2020) we set up crisis management to handle the disruption that event caused to our passengers. We knew from the experience of SARS (Severe Acute Respiratory Syndrome in 2003-2004) that liquidity would be very important during this crisis," Goh said.
"On February 26 we announced, with the support of shareholders, a plan to have a rights and convertible bonds issue to the tune of $11.3 billion.
"That injection of confidence allowed us to secure even more financing on favourable terms. We went on to secure aircraft financing of $1.6 billion. We have another $1.6 billion raised in bonds and notes. Recently, we announced an injection that gave us another $1.6 billion.
"At the same time, we renewed our existing lines of credit plus secure additional lines of credit. So today we have untapped committed lines of credit to the tune of $1.6 billion. In total, the liquidity raised and planned amounts to $16.2 billion."
SIA reached out to aircraft manufacturers very early in the crisis, in February 2020. Negotiations allowed the airline group to defer about $3 billion in capital expenditure for three years.
"Unfortunately, about 20% of positions were cut and we had to say goodbye to many of our dedicated staff that had been with us for a long time," Goh said. Pay cuts were implemented and remain in place. Goh said, but there are no plans to lay off more employees after the "painful process" of last year.
"While we were doing that, our team was looking through the entire travel journey. "COVID had introduced quite a lot of friction in the travel journey for people as well as health concerns. We identified more than 100 touch points we could improve to ease health concerns and cause less friction," he said.
At the time of the briefing, Goh said 96% of the group's pilots and cabin crew were fully vaccinated.
SIA has been attempting to re-open international routes. Efforts to launch a two-way Air Travel Bubble between Singapore and Hong Kong have been thwarted twice by new and separate outbreaks of the virus. It also has negotiated reciprocal green lanes (RGL) with Brunei and China, although similar agreements with Germany, Indonesia, Japan, Korea and Malaysia are suspended. There also are unilateral open borders with Australia, Brunei, China and New Zealand, but the arrangements with Taiwan and Japan are on hold.
At the end of March, SIA itself served 47 destinations, including Singapore, up from 38 at December 31, 2020. SilkAir is flying to five cities, down from eight and Scoot's network increased by one, to 18 points. By the end of the financial year, the group's passenger network covered 60 destinations, including Singapore, compared with 54 three months earlier. The cargo network operates to 72 airports, including Singapore, an increase from 66 at year-end 2020.
"Based on our published schedules, the group expects passenger capacity to be around 28% of pre-COVID levels by this month, rising to 32% of pre-pandemic numbers in July, operating to around 49% of points serviced before the crisis," Goh said.
Cargo accounts for 71% of the group's revenue. It grew 38.8%, to $2 billion, last fiscal year. Goh said air freight continues to be in strong demand. SIA was the first airline to carry vaccines into Asia.
The frequent flyer program, KrisFlyer, has increased its membership, even during the pandemic. "Even with little flying, KrisFlyer is generating a huge part of its revenue in e-commerce. It will continue to build when flying returns," predicted Goh.
"During all this time we have pushed even harder for upskilling and reskilling of our people as part of our new transformation program. It is about leading the new world, using this period to strengthen ourselves not only financially but within the organization and with our people to make sure we are ready when traffic finally recovers."