By Dominic Lalk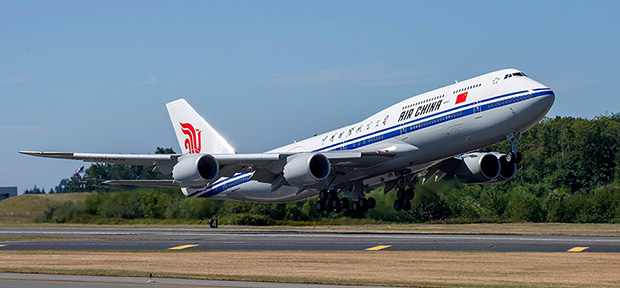 It's reporting season on the Mainland. China's 'Big Three' state-controlled carriers have posted collective 2016 profits of more than US$2.4 billion, despite large foreign exchange losses during the reported 12 month period.
In Hamburg, the OEMs gathered for the Aircraft Interiors Expo. Airbus unveiled new A380 interiors that increase the aircraft's seat count and Panasonic Avionics presented a new inflight entertainment and connectivity platform that will be launched on the B777X. On Monday, Boeing announced an order for 30+30 B737 MAXs from Iran Aseman Airlines.
Air India said it was benefiting from the U.S. and UK electronics ban as passengers switch from affected Gulf carriers to Air India when flying to the U.S. Also in India, AirAsia's local subsidiary applied for an exemption with the local regulator to launch international flights as soon as possible, while its competitor, IndiGo Airlines, continues to endure A320neo operational challenges.
'Big Three' post US$2.4 billion in combined 2016 profits Read More »