By Dominic Lalk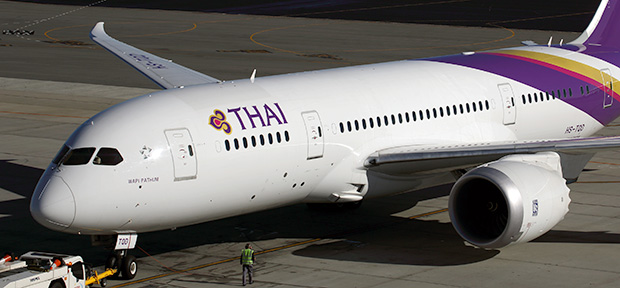 It's been a frustrating time for Thai Airways International (THAI). The flag carrier confirmed to Orient Aviation that "three to four" of its B787-8s remain parked at Suvarnabhumi Airport as they undergo Rolls-Royce Trent 1000 replacement works. THAI is claiming compensation from Rolls-Royce.
In Taiwan, former EVA Airways chairman, Chang Kuo-wei, re-emerged this week, announcing he will launch his own tier-one luxury carrier, StarLux, later this year. The start-up will go head-to-head with EVA and China Airlines.
In the Middle East, Qatar Airways CEO, Akbar Al Baker, engaged in a little comedy routine when he told a Dublin audience they no longer needed to fly on those "crap American carriers" where you will be "served by grandmothers" when he was in Ireland to launch the carrier's service to Dublin.
Separately, American Airlines said it had terminated its code share agreements with Qatar Airways and Etihad Airways because of illegal subsidy issues, with the change in policy taking effect in March next year. American, which has been most unimpressed with Qatar Airways' planned investment in the listed U.S. carrier, said it did not make sense to sell tickets for the two Gulf airlines on its website or to share revenue.
In India, Jet Airways has cancelled its partnership with American Airlines, a potential precursor to a Delta Air Lines investment in Jet and/or SkyTeam membership. Separately, India's Vistara has announced a new CEO from October.
THAI grounds Trent 1000-powered B787s Read More »