By Dominic Lalk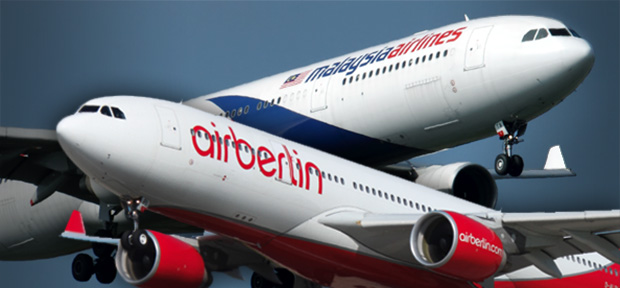 Malaysia Airlines group managing director, Peter Bellew, continued the airline's shopping spree this week when he scored six "very affordable" ex-airberlin A330-200s in a "super deal" with AerCap.
The appetite for aircraft acquisitions was strong across the region. In China, CDB Leasing firmed up a previous commitment for 105 Airbus and Boeing jets and Shenzhen Airlines added its maiden wide body, an A330-300, to its fleet.
In Doha, Qatar Airways ordered four extra B777-300ERs and two B747-8Fs and Turkish Airlines announced plans to buy up to 40 B787-9s and perhaps the same number of A350s.
There were deferrals, too. Nok Air's new CEO deferred its eight on-order B737 MAXs and Garuda Indonesia confirmed it was in talks with manufacturers to delay 20 single aisle aircraft.
Malaysia Airlines expands fleet with ex-airberlin A330s Read More »