By Dominic Lalk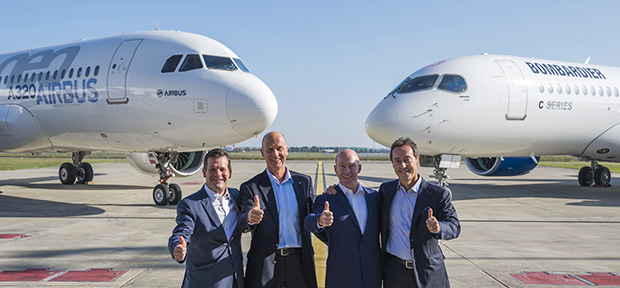 This week in Asia-Pacific aviation kicked off with two surprise announcements – Airbus' purchase of a majority stake in the Bombardier C Series programme and Ryanair's announcement that Malaysia Airlines group managing director, Peter Bellew, would re-join the Irish low-cost carrier as chief operating officer on December 1.
Other major news this week included the first flight of the A330neo in Toulouse, the delivery of the first B787-9 to Australia's Qantas Airways and the re-launch of AirAsia Japan in Nagoya.
In China, Hainan Airlines spent US$850 million to increase its equity in three domestic carriers, while its parent, the HNA Group conglomerate, unveiled a US$7.7 billion travel technology platform.
Airbus buys majority holding in Bombardier C Series programme Read More »