By Dominic Lalk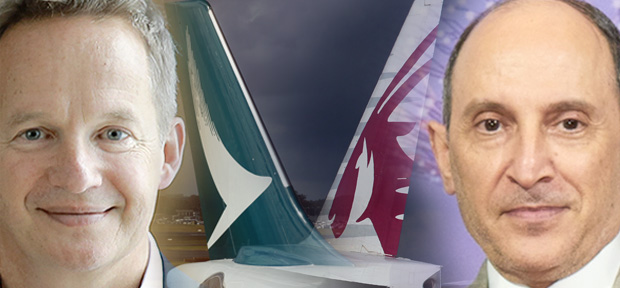 This week in Asia-Pacific aviation kicked off with the surprise announcement that Qatar Airways had bought almost 10% of Hong Kong's Cathay Pacific Airways, a purchase that added to the Doha carrier's existing equity in IAG, LATAM and Meridiana.
Boeing had another stellar week. On Thursday, during U.S president Donald Trump's visit to China, Beijing confirmed orders for 300 wide body and single-aisle aircraft for its state-controlled carriers, a commitment estimated to be worth US$37 billion at list prices. On the same day, China's CDB Leasing finalized an order for 60 Boeing aircraft, including MAX 10s and B787s.
On the airline front, THAI told Orient Aviation the airline is seriously evaluating Seattle as a network addition for 2018. In China, Air China took delivery of its first B737 MAX, which it will start flying to Urumqi from tomorrow. In Tokyo, All Nippon Airways (ANA) once again withdrew from plans to establish a joint venture carrier in Myanmar and the Emirates Group posted a 77% profit increase in its fiscal first half, to US$631 million.
Qatar Airways takes 9.61% stake in Cathay Pacific Read More »