By Dominic Lalk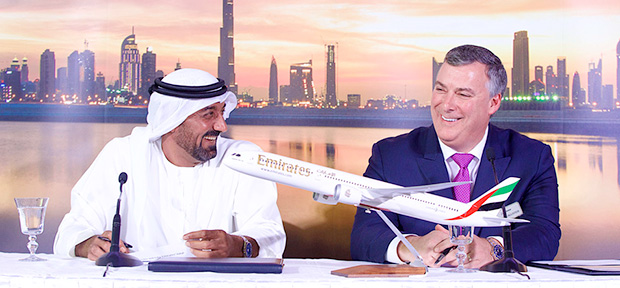 The two major OEMs had brisk business at this week's Dubai air show. Airbus sold more than 450 A320neo Family jets and Boeing confirmed orders for more than 200 B737 MAXs and more than 50 twin-aisle long-range aircraft.
In Bangkok, THAI returned to posting an operating profit in the third quarter, but it also reported another yield slippage of 7.5% over the period. Rival Bangkok Airways announced a net loss through to September 30.
In Colombo, AirAsia Group is lobbying the Sri Lankan government regarding the possible establishment of a local subsidiary AirAsia Sri Lanka.
In Oceania, Samoa Airways launched operations, becoming the island nation's new flag carrier after the Virgin Samoa joint venture was terminated earlier this year.
Dubai air show a success for major OEMs Read More »