By Dominic Lalk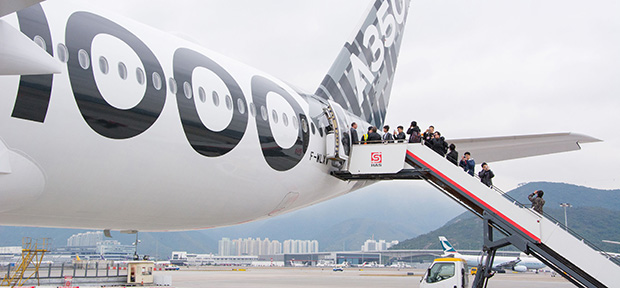 Ahead of the Singapore Airshow, Boeing announced record profits for 2017, a very pleasing counter balance to the January 26 news that it had lost out to Bombardier in the C Series tariff dispute.
Airbus also had major announcements this week. The European manufacturer performed the maiden flight of its A321LR and began an Asia-Pacific and Middle East demonstration tour of its latest long-haul airliner, the A350-1000.
VietJet Air announced record profits, China Eastern Airlines and Xiamen Airlines issued strong protests with Taiwan's Civil Aviation Administration over extra flights during the peak Lunar New Year travel period and low-cost carrier, IndiGo Airlines, has requested long-haul traffic rights to London, Paris and Madrid, sources in India have revealed.
Airbus takes A350-1000 on run through Asia and the Middle East Read More »