By Dominic Lalk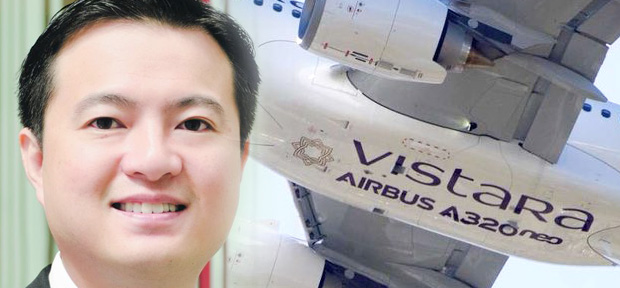 Indian full-service carrier, Vistara, this week committed to 50 A320neo Family aircraft for domestic and regional flying, as well as six B787-9 Dreamliners for its maiden intercontinental routes. Also on orders, Airbus has announced a commitment for 60 of its newly-launched A220-300 jet from U.S. carrier JetBlue, in addition to orders for 10 A350s and 10 A330neo, respectively, placed by undisclosed customers. Meanwhile, Gulf Air confirmed the cancellation of its order for 10 A220-100s.
On routes, Shenzhen Airlines will launch an A330-300 service to Heathrow Airport this fall; Nepal Airlines plans to fly its new A330s to Japan and Sydney; and Austrian Airlines will cut its loss-making Vienna-Hong Kong route.
In the Philippines, Cebu Pacific Air has sold a 60% stake in ground handling firm 1Aviation; in Phnom Penh, Cambodia Airways has launched; and in Dar Es Salaam, Air Tanzania intends to fly its just-delivered B787-8 to Bangkok, Guangzhou and Mumbai.
Vistara signs for 50 A320neo and six B787-9s Read More »