By Dominic Lalk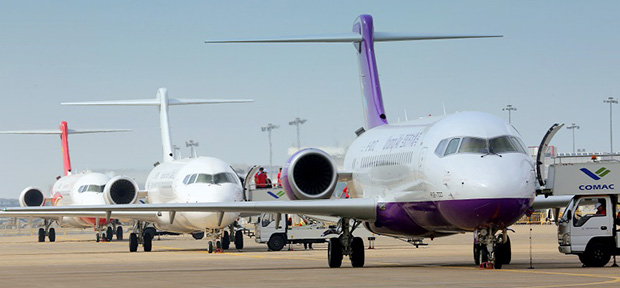 The focus in Asia-Pacific commercial aviation this week was Air Show China in the southern Mainland city of Zhuhai. Manufacturers, suppliers and other stakeholders gathered for the 2018 China International Aviation & Aerospace Exhibition. The Commercial Aircraft Corporation of China (COMAC) signed new contracts for up to 60 ARJ21 jets, although no deals were announced for its C919 and C929 product lines.
The U.S. Federal Aviation Administration (FAA) on Wednesday issued an emergency airworthiness directive to all owners and operators of Boeing B737 MAX 8 and MAX 9 aircraft. The order requires all operators to revise the operating procedures of the flight manual for runaway horizontal stabilizer trim procedures under certain conditions. The directive follows the fatal crash of a Lion Air MAX 8 in Indonesia last week, an accident that took the lives of all passengers and crew onboard.
In Vietnam, VietJet Air confirmed an order for another 50 A321neo and in Toulouse Airbus performed the maiden flight of the A330-800neo, an aircraft that has not attracted large orders to date. Also in the news, Qatar Airways became the launch customer for minute-by-minute global flight tracking, exceeding the new ICAO ruling. Jet Airways has hired three consultancies to provide input on its much-needed restructuring and All Nippon Airways posted a 38% drop in its first-half net profit.
COMAC signs new ARJ21 order at Air Show China Read More »