Bad on board behavior worsens post-pandemic
Inflight unruly passenger incidents hit an all-time high in 2021 and 2022 was worse. Read More » This year, physical assaults and anti-social behavior on board have are continuing to increase in frequency.
Recently, a Malaysia Airlines flight from Sydney to Kuala Lumpur turned back two hours into the journey after an Islamic extremist caused uproar in the cabin, claiming he had a bomb, yelling "My name is Mohammed, slave of Allah". He didn't have a bomb and after the flight touched back down in Sydney the Australian Federal Police arrested the 45-year-old.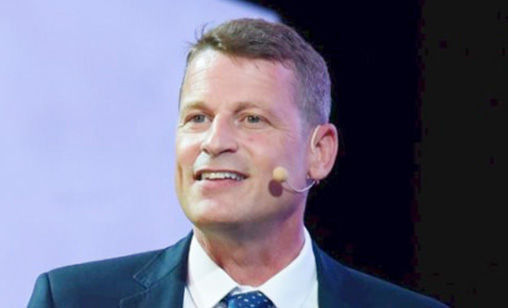 "The increasing trend of physical abuse is particularly worrying and governments must enforce the law and penalize offenders. Passengers and crew are entitled to a safe and hassle-free experience on board"
Jonathan Jasper
IATA senior manager cabin safety
In September, a Jetstar service from Perth to Sydney was forced to return to the West Australian capital after a passenger allegedly became unruly during the flight. The 33-year old was arrested and charged with disorderly behaviour and failing to comply with safety instructions.
These are just two of an increasing number of incidents involving unruly passengers and the statistics show the problem is worsening. The latest International Air Transport Association data reveals an unruly onboard incident occurred every 568 flights in 2022, up from one per 835 flights in 2021. Incidents of physical aggression increased 60% year-on-year.
"Physical abuse incidents remain very rare, but these had an alarming increase of 61% over 2021, occurring once every 17,200 flights," IATA said. Although non-compliance incidents initially declined after the pandemic mask mandates were removed for most flights, the frequency began to rise again throughout 2022 and ended the year some 37% up on 2021, the global airline association said.
The most common incidents involve non-compliance: smoking, failure to fasten seatbelts, exceeding the carry-on baggage allowance, failing to store baggage when required, consumption of own alcohol on board, verbal abuse and intoxication.
IATA and the International Civil Aviation Organisation (ICAO) play crucial roles in implementing global changes to address unruly passengers. An example is the Montreal Protocol P14 Protocol, which gives the state of scheduled landing the jurisdiction to deal with unruly passengers and covers third party countries in case a flight is rerouted.
Strategies to reduce unruly passenger incidents revolve around regulations and guidance, each of which has several elements. It is important governments and airlines have the necessary legal authority to prosecute unruly passengers, IATA said, regardless of the state of an aircraft's registration, and the enforcement measures that reflect the severity of the incident. For this to happen, jurisdictional gaps must be eradicated.
To June 30, 2023, 45 nations, 33% of international passenger traffic, have ratified MP14.
"The ratification rate is accelerating and there is a strong pipeline with countries in an advanced stage toward ratification," IATA's Assistant Director of External Affairs, Tim Colehan, said, but it is not a silver bullet. Enforcement action needs to be taken against those who disrupt flights."
Collaboration among various industry stake holders, improved incident reporting and enhanced training for crew members are important strategies to deal with unruly passengers.
France has extended the use of civil and administrative penalties to cover unruly incidents on board flights, which are more effective against less serious infractions.
The U.S. has adopted a zero-tolerance approach. If a crew member or a passenger is threatened or assaulted, action will be taken against the offender. In 2022, around US$8.4 million in fines were issued to unruly passengers with the most serious cases referred to the FBI for possible criminal prosecution.
China and India are among countries with national bans and government-controlled lists of unruly passengers. The main problem with bans is data protection laws make it difficult for airlines to share information and individual bans can be circumvented with name changes and new passports.
Preventing or de-escalating incidents obviously are the preferred option. Airports and civil authorities do take the unruly passenger problem seriously and there are examples of collaboration and awareness campaigns throughout the world.
IATA's Senior Manager for Cabin Safety, Jonathan Jasper, said it was encouraging that all stakeholders are collaborating to ensure that nobody is unnecessarily contributing to the unruly passenger problem.
Sharing best practices for de-escalating incidents through manuals and training is equally vital.
IATA issued a new guidance document at the beginning of 2022 containing advice for airline crews and several practical solutions for governments for closing jurisdictional gaps.
Training, meanwhile, has taken on increased importance following the disruption caused by the pandemic. "There are a lot of new crews that don't have the experience or life skills to deal with some incidents," Jasper said.
"Even experienced crew missed a lot of flight time and then had mask mandates to handle. Training is constantly being reevaluated to give all crew the best possible skills to deal with post-pandemic unruly passengers, including spotting behaviors before they escalate."
Also there is far better support for crew following incidents. Mental health and wellbeing are increasingly important and Jasper said airlines are investing in this critical area.
"There is no excuse for unruly behavior," Jasper said. "It is not just about respect for passengers and crew. It is about safety, always the industry's top priority."