Strength of numbers
Is there a masterplan for carriers to successfully navigate the COVID-19 crisis? In a frank briefing last month, Qantas Group CEO, Alan Joyce, outlined the company's strategy to return to corporate health post the pandemic. Associate editor and chief correspondent, Tom Ballantyne, reports.
In January, when the coronavirus pandemic began to spread beyond China, the International Air Transport Association (IATA) quickly warned that most airlines would run out of cash within two months. Read More » For many, that has become reality. Without government-backed aid or loans the industry would be littered with casualties. For some airlines, however, a solid balance sheet and clever planning bodes well for their future beyond COVID-19.
An example is the Qantas Group. Although CEO, Alan Joyce, said carriers under the company's umbrella would be burning through US$25.8 million a week until travel demand picked up, he added the group could sustain the cash drain until December next year. Joyce's forecast also included an optimistic assessment that domestic flying could gradually resume from July given Australia's success in combating the virus outbreak.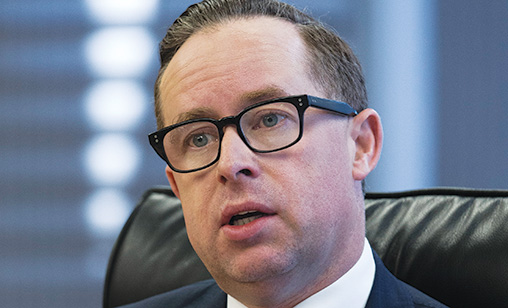 'We see the potential for operating 40%-50% of our pre-COVID-19 [domestic] network in July if demand is there. As long as all states are comfortable with opening their borders'
Alan Joyce
Qantas Group CEO
Joyce also sees an opportunity with New Zealand if both governments are comfortable with a proposed travel bubble. "It's a very big tourism market. It's the second largest tourism market into Australia and the largest tourism market into New Zealand," he said.
"It would be great if we got that by the end of the year, but with the rest of the operation it could be well into 2021 before we see substantial operations into the U.S. and into Europe the way things are at the moment."
An approved travel bubble between Australia and New Zealand could be closer to fruition than Joyce thought. Last month, New Zealand prime minister, Jacinda Ardern, said a cross-Tasman committee was working to open air travel between the two countries. A plan is expected to be completed this month with the aim of having a schedule in place by September, she said.
At his webinar briefing in May, Joyce said the group's cash balance was in a very strong position. "Under the circumstances, we absolutely have to be. We don't know how long domestic and international travel restrictions will last or what demand will look like as they are gradually lifted. Our ability to withstand this crisis and its aftermath is only possible because we are tapping into a balance sheet that has taken years to build," he said.
Qantas is operating 5% of its pre-crisis domestic passenger network and around 1% of its international schedule, based on Available Seat Kilometres (ASK). At press time it had risen to 15%. As COVID-19 spread, 25,000 of the group's 30,000 employees were stood down without pay.
At the start of the crisis, the group quickly wound down cash burn, including a pause on virtually all capital and operating expenditure and a revision of agreements with key suppliers.
Joyce said a strong balance sheet and its aircraft assets had strengthened its bottom line. In March, it raised $678 million against seven wholly-owned B787-9s. In May, it secured another $355 million in funding against three B787-9s.
Additionally, the group has $1.74 billion in unencumbered aircraft assets that can be used to raise more funds if required. With net debt in the middle of the target range, at $3.75 billion, Qantas has no financial covenants on any existing or new debt facilities and no significant debt maturities until June 2021. At close of business for May 2020, total short-term liquidity stood at $2.3 billion, including a $1 billion undrawn facility.
Fuel hedging positions revised
Qantas Group's fuel requirements are 100% hedged for most of fiscal year 2020. The strategy delivered significant benefits in the first half of the year, but has resulted in hedging losses as fuel consumption dropped and oil prices fell in recent months.
In early April, the group closed out its over-hedged position to September 2020. "This avoided the precipitous falls in oil prices that occurred in the second half of April and significantly lowered the group's exposure to further hedging losses," Qantas said.
The group's remaining Brent crude oil hedging, to September 2020, is in outright options with no risk of more hedge losses. The cash impact of all foreign exchange and fuel hedging between now and the end of September 2020 is a US$93.6 million cash outflow," said the company in a statement.
'Pre-COVID-1, two-thirds of all Qantas frequent flyer points were earned on the ground, meaning opportunities for engaging the program's 13 million members remained high despite the pause in flying activity'
Another asset for the group is its loyalty program. It is a major contributor to profitability, with external billings flowing from Frequent Flyer partners that include financial services and retailers.
Qantas Freight has experienced high volume and strong revenue inflow in March and April. Its 12 dedicated freighters are heavily utilized and passenger A330s and 787s have been used to move cargo to Shanghai, Hong Kong and Tokyo, facilitating the export of Australian produce and import of medical supplies. The domestic freighter network has seen high volumes, due to e-commerce, with demand above the peak levels normally associated with Christmas.
Qantas has told Airbus and Boeing it won't accept new capacity until the crisis is over. Three B787-9s, due to arrive at the airline this year, have been deferred. Eighteen 18 A320neos, earmarked for LCC offshoot, Jetstar, and previously scheduled for arrival at Qantas between August this year and 2022, are to be delayed.
Project Sunrise on hold
Twelve A350s, earmarked for Qantas' ambitious Project Sunrise – non-stop flights from Sydney to London and New York – are in limbo. "We do think there is huge potential for Project Sunrise, but the time is not right, given the impact COVID-19 has had on world travel. But there still is a good business case for it and a good opportunity," Joyce said.
He has made it clear "the Qantas of 2021 and 2022 will not be the Qantas of 2019". While final decisions have yet to be made, it is likely it's remaining five B747s, due to be retired at the end of this year, will not fly again. The future of its A380 fleet also is being assessed. There will be a sweeping review of the entire international fleet as the industry enters the post-coronavirus period.
Like everyone else, Qantas has no idea when the crisis will end, but it is in a better position than most of its rivals to overcome the global pandemic. "Australia has done an amazing job of flattening the curve and we're optimistic domestic travel will start returning earlier than first thought, but we clearly won't be back to pre-coronavirus levels anytime soon," said Joyce.
"With the possible exception of New Zealand, international travel demand could take years to return to what it was.
"We are expecting demand recovery to be gradual. It will be some time before total demand reaches pre-crisis levels. That means we need to think about what the Qantas Group should look like on the other side of this crisis to succeed. Fleet, network and capital expenditure will have to be reviewed, but our commitment to serve communities across Australia will not change."
What may change, however, is the competitive landscape in Australia. Unless a deal intended to revitalize Virgin Australia is derailed in coming weeks, the rival carrier to Qantas will again be snapping at the heels of a dominant Qantas.
Elsewhere, in a surprise announcement, regional turboprop operator, REX, said it planned to lease 10 narrow-body jets - either B737s or A320s – to launch flights between the country's capital cities, probably early in 2021. If REX receives approval to extend its domestic network, Qantas will have two local rivals instead of one.
But right now, its biggest competitor is COVID-19.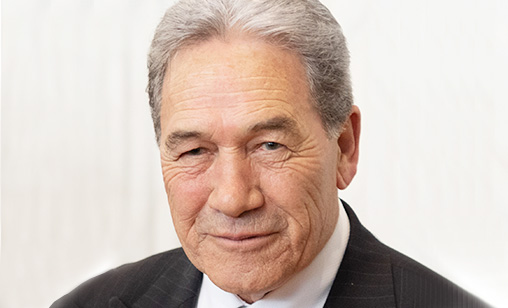 New Zealand foreign minister says border closures in Australia delaying "travel bubble"


New Zealand foreign minister, Winston Peters, wants Australian states keeping their borders closed to change their minds so the proposed trans-Tasman travel bubble can go ahead.
"Basically, we are asking for the handbrake to come off, but it has to be organized out of Australia,"said Peters, who also is the country's deputy prime minister.
Australia's island of Tasmania, where tourism is a major source of employment, has been a keen supporter of a Tasmania-New Zealand travel bubble, but some other Australian states are keeping their borders shut.
New Zealand prime minister, Jacinda Ardern, said in early June "Australia must decide whether the proposed travel bubble would be with some states and New Zealand or if all internal restrictions had to be lifted first".
"We have said it is for Australia to determine. We are not necessarily here determining it has to be country-wide," she said.
Recommendations for the introduction of the travel bubble between the two Pacific nations have been submitted to both governments, with forecasts it could be operating from September. The travel bubble would remove the requirement for quarantine after qualified Australian and New Zealand travelers arrive in each other's countries.