Pandemic prognosis
It is a year the entire industry wants to forget. Twelve months of record losses, fleets largely grounded and the redundancy of tens of thousands of workers. But the airlines of the Asia-Pacific have a more optimistic future ahead of them than their peers in the rest of the world writes associate editor and chief correspondent, Tom Ballantyne.
The recent statistical horrors for Asia-Pacific airlines, both financial and operational, have been well documented. Read More » Now the question is what lies ahead? It will, everyone agrees, be different. Airline networks are in tatters and the road back to profits is strewn with obstacles, both forecast and yet to be revealed.
Intensive industry lobbying, intended to convince governments to remove quarantine measures, the major hurdle to revival of international travel, has largely been ignored. There have been a few pilot programs involving preflight testing of passengers, but there has been no progress towards the goal of introducing a global, standardized and rapid testing regime. Many airline insiders fear a repeat of the patchwork over-regulation of airport security introduced from country to country after 9/11.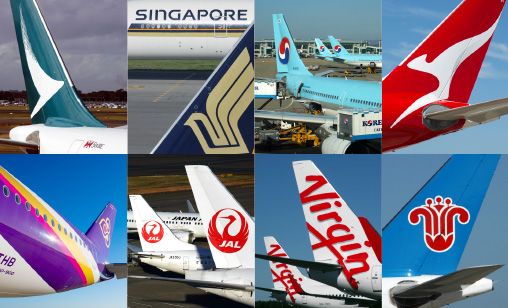 Representatives of airlines, aircraft manufacturers and other aviation sectors have put forward compelling evidence that flying is one of the safest things to do during the current pandemic. Their argument is based on the sophisticated filter systems on aircraft, cabin configurations, exhaustive measures to sanitize their planes inflight, onboard social distancing where possible, compulsory wearing of face coverings from airport to aircraft to final destination and passenger presentation of COVID-19 negative test documentation at check-in.
The International Air Transport Association reported last month that 86% of people traveling said they felt safe with such measures. But that 86% is a fraction of the people who used to fly. Convincing millions of passengers to return to the air will be a challenge, to say the least.
Fortunately, Asia-Pacific carriers are in the best position, because of the region's relative success in containing the virus, to begin the industry's global recovery, IATA said last month.
As air traffic begins to increase in 2021 – it is forecast to reach around 50% of 2019 levels in the next 12 months – airlines also face the mammoth task of preparing thousands of grounded aircraft for flying.
As IATA director-general and CEO, Alexandre de Juniac put it: "We must plan carefully with regulators to safely ramp up operations. Reactivating thousands of grounded aircraft, managing the qualifications and readiness of licensed personnel and dealing with a major drain of experienced workers [during the outbreak] will be critical to a safe re-start.
"From the earliest stages of the crisis, we worked with ICAO (International Civil Aviation Organization) and regulators on a framework to do this. And this work continues as the crisis drags on."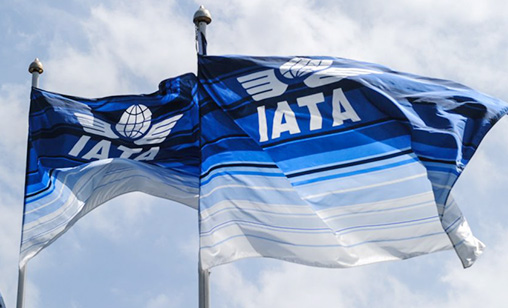 'When the house is on fire, you don't pontificate about its future architecture. You throw water. Our industry is in flames. And we must put every ounce of our energy into quenching the fire so we can get back to business'
Alexandre de Juniac
IATA director general and CEO
With several vaccines certain to begin distribution in coming weeks, there is growing optimism a proper restart of the industry is underway. But it will be slow given the enormous task of delivering the vaccines to the globe's population. For those who do want to fly, the procedures will be laborious.
Until then, any international flight involves multiple tests, before the flight, perhaps during transit and on arrival at the destination. Bilateral air travel bubbles, seen as jump-starting the industry, have been fraught with difficulty to date, most latterly with the postponement of the Hong Kong-Singapore travel bubble after the Special Administrative Region of Hong Kong experienced a sudden big spike in local cases.
Thrown into the mix of options for safe travel were the comments last month of Qantas Group CEO, Alan Joyce. He said the company might ask passengers booked on international flights to produce a document that proved they were COVID-19 negative before they could fly with the group.
At its virtual annual general meeting in the final week of November, IATA announced its Travel Pass – a sort of "I'm free from COVID-19 visa". If adopted, it will allow airlines to tap into a common data set of necessary testing or vaccine information for prospective passengers. The first cross-border pilot of the concept is scheduled by year-end with its launch planned for the first quarter of next year.
The Travel Pass would facilitate the uploading of passengers' negative test results and vaccination information. It would be shared with passengers and also at airline check-ins and international border crossings. Additionally, by centralizing all COVID-19 related testing or inoculation procedures, the Travel Pass could be a one-stop shop for all necessary pre-travel requirements.
"Today borders are double locked," said de Juniac. "Testing is the first key to enable international travel without quarantine measures. The second key is the global information infrastructure needed to securely manage, share and verify test data matched with traveler identities in compliance with border control requirements. That's the job of the IATA Travel Pass. We are bringing this to the market in coming months."
Rules for domestic flying aside, in the meantime, international air travellers will have to produce proof of a negative COVID-19 test before they can fly and once vaccines arrive, provide evidence they have been vaccinated against the virus.
Will travellers be deterred by the procedures necessary to defeat COVID-19? It is abundantly clear that for some time to come the relative seamlessness of pre-flight and inflight travel pre-pandemic will not be the norm. If the public's acceptance of stricter aviation security post 9/11 is a guide, airline passengers, at least in the Asia-Pacific, will quickly adapt to the rules necessary to defeat the coronavirus and get flying across the world.