Bumpy business forecast for aviation lessors
It has been a mixed picture for aircraft and engine lessors navigating the coronavirus crisis. Some have done better than others as airline customers, desperate to preserve dwindling cash reserves, rushed to negotiate pauses in rental payments. Analysts believe 2021 will be another tough year for the sector, reports associate editor and chief correspondent, Tom Ballantyne.
In the midst of the COVID-19 crisis shareholders in major lessor, Hong Kong-listed and Singapore-based BOC Aviation must be thanking their lucky stars. Read More » Almost unbelievably the company reported a net after tax profit of $510 million in the year to December 31. Revenue and other income exceeded $2 billion for the first time in the company's history. Shareholders are set to receive a final dividend of 11.73 U.S. cents per share.
To BOC Aviation managing director and CEO, Robert Martin, there's nothing magic about the result. With revenue and other income up 4% year-on-year, total assets rose 19%, to $23.6 billion. Operating cash flows, net of interest, increased 13% compared with 2019. "In 2020, the lessor's core business continued to perform well in the most challenging year in aviation history," he said.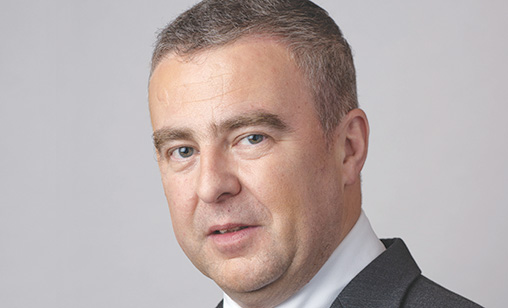 "We worked to support our customers by increasing purchase and lease back activity while reducing and deferring orders from manufacturers in the near term. We delivered 54 aircraft to our airline customers, taking our owned and managed fleet to a new high of 398. BOC Aviation demonstrated resilience in the face of a global pandemic and we positioned the company for long-term earnings growth. The strength of our balance sheet and access to liquidity remain hallmarks of our company. These place us well to deal with the challenges COVID-19 still presents to the world as well as the recovery we hope will gain momentum later this year."
The outlook is not so bright for many of Martin's corporate rivals. China Aircraft Leasing Group Holdings (CALC), while remaining in the black, reported a massive 62.7% drop in net profit, to a slim $43 million in 2020. CALC CEO, Poon Ho Man, said: "Recovery of the aviation industry and the general economy as a whole is likely to be gradual and uneven, with timing uncertain. Yet China obviously will be leading the recovery momentum in this region," he said. CALC has 128 aircraft, down from 134 aircraft at year end 2019.
Many industry lessors have been taking hits - half of the global fleet is owned by lessors – because their customers are requesting, if not insisting, on reductions or deferral of lease payments.
COVID-19 also has meant new orders for aircraft are declining: more than 500 orders for Boeing and Airbus planes were canceled last year. Avolon announced last month it had deferred 34 single aisle and three twin aisle order book commitments from 2022-2023 to 2025 and beyond. The Dublin-based leasing company, 70%-owned by China's Bohai Leasing and 30% by Japan's Orix Corporation, also had deferred or cancelled several aircraft in the previous 12 months.
The depth of the problem was on display as early as last May when the lessor said it had received requests from customers for relief from payment obligations amounting to more than 80% of its owned and managed customer base.
Important to consider, analysts have noted, is global leasing companies recorded a buoyant 2019. They took advantage of bank debt and access to bond markets to put additional funding in place to weather the pandemic.
Longer term, it's not all bad news. ResearchAndMarkets.com's latest report - "Commercial Aircraft Leasing - Global Market Trajectory & Analytics - said the global market for commercial aircraft leasing, estimated at $33.7 billion in 2020, is expected to climb as high as $47.1 billion by 2027, growing at 4.9% from 2020 to 2027. Long and medium haul aircraft will record 5.1% annual growth and reach $42.8 billion by the end of the analyzed period. The U.S. market is estimated at $9.9 billion and China to grow at 4.6% annually. Now the world's second largest economy, China will have a market size of $8.3 billion by 2027, the report predicted.
At the same time, aircraft leasing veteran, Steven Udvar-Hazy, chairman of California-based Air Lease Corporation (ALC) suggested the crisis would thin the ranks of aircraft lessors. He was right.
Late in the first quarter of this year, General Electric announced it had sold its aircraft leasing business, GECAS, to AerCap for $30 billion, establishing a new industry giant. GECAS will be integrated into the Irish lessor. The combined company will have more than 2,000 owned and managed aircraft and 300 plus helicopters on its books and 300 customers worldwide.
"As the recovery in air travel gathers pace, this transaction represents a unique opportunity we believe will create long-term value for our investors," said AerCap chief executive, Aengus Kelly. The transaction, subject to approval from shareholders and regulators, is planned for closing in the fourth quarter of the year.
It is a positive strategic development for both parties. AerCap reported a profit of $1.1 billion in 2019, but lost $299 million in 2020. GECAS recorded a full-year $1 billion profit in 2019 but lost $786 million in the same months last year.
After the deal was unveiled, Kelly told investors the GE transaction was the fourth aircraft leasing business the lessor had purchased at a discount to book value. "Buying the right assets is important, but doing so at the right price even more so," he said. Kelly, who has spent more than two decades in the sector, oversaw AerCap's 2014 acquisition of ILFC from AIG.
In an interview with U.S. broadcaster, CNBC, Kelly explained his view of the recovery from the pandemic. "It's different in different geographies. They are not all the same. If you go to the one that recovered the quickest, China, we saw demand bounce back. Europe recovered really quickly over the summer, but then was hit by a second and a third wave of the virus in the fall and then at Christmas. The U.S. market has been a steady recovery story. That's definitely trending the right way," he said.
"Speaking to a number of airline CEOs they all feel the same way. I'd say Europe would be the slowest [to recover] given the slow vaccine rollout but it is coming."
Asked about the company's customers trying to renegotiate lease terms, he said: "That's part and parcel of the daily cut and thrust of the business. What's clear to us is the vast majority of the world's airlines are going to make it through. They also will have greater leverage on their balance sheets, greater government support on their balance sheets, either directly or indirectly, and their priority will be to reduce that.
"They will not be spending billions of dollars on buying airplanes from Boeing and Airbus. What they will be doing is coming to the lessors because they will be using their own resources to pay down leverage."
Whether lessors are successfully negotiating the crisis or not, analysts are predicting 2021 will not be easy. Aviation consultancy, IBA, in a recent analysis, said the commercial aircraft leasing market appears headed for considerable turmoil this year as lessors prepare for the return of more than 1,000 aircraft from customers without clear options for onward placement.
Even before the pandemic, airlines planned to return about 1,300 aircraft, including 200 wide-bodies, to their lessors this year (2021), IBA said. It believed these carriers would probably have extended the majority of the leases, but now that outcome appears extremely unlikely.
"The vast majority of those aircraft will not draw follow-on leases secured at the point of return. With airline failures and increasing numbers of carriers wanting to terminate longer leases early due to restructuring, aircraft returning to lessors without onward placement will only increase," the consultancy said.
"The model, established in recent years, of seamless redeliveries between lessees will likely breakdown and there will be an increase in disputes between airlines and lessors around lease returns and redeliveries.
"As a consequence of reduced airline fleets, shop visits will not return to pre-COVID-19 levels until 2026. The buoyancy in the commercial aircraft leasing market of the last few years was brought to an abrupt end by COVID. We see a significant impact across the supply ecosystem particularly in the MRO sector," said IBA president, Phil Seymour.
Engine flight hours decline 50% during pandemic


The aircraft engine market is showing early signs of recovery from the worst of the COVID-19 crisis, but is not set to return to pre-pandemic levels until the mid-2020s, aviation data and advisory consultancy, IBA, recently wrote.
In March, it forecast a positive forward trend for late 2021 in engine utilization, focused initially on larger domestic markets until global vaccine uptake increases. Engine MRO demand will continue to lag behind the trend as airlines strive to reduce maintenance costs.
Engine flight hours have plateaued at approximately 1.4 million a month compared with a record 2.8 million at December 2019 and to less than 600,000 in April last year. Full scope engine shop visits are down 70% compared with pre-pandemic levels and engine MRO revenue has halved.
If engine MROs can build back capacity in line with increases in demand, shop visit levels could recover to pre-COVID-19 levels by 2024, IBA said. If they lag significantly behind demand, the sector will not be at 2019 occupancy until two years later.
"As a whole, the aircraft engine market is well on the path to recovery, but specific factors such as the ability of MRO providers to build back capacity will significantly affect the timeframe," IBA said.
The dynamics of narrow-body aircraft engine utilization has been significantly shifted by the return to service of the 737 MAX, with 168 LEAP-1B power plants, powering 84 aircraft, entering service between November 2020 and March. This engine type represents 22% of the new generation narrow-body power plants in service, but that figure is expected to increase sharply as the MAX re-enters service at greater scale across the globe.
There is a strong order backlog for all new narrow-body engine types (LEAP-1A, LEAP-1B and PW1100G) of 7,466 engines. The backlog for many new generation wide-body engine types also remains substantial, in particular the GE9X (612), GEnx-1B (624), Trent 7000 (546) and the Trent XWB (1,008), the consultancy said.