By Dominic Lalk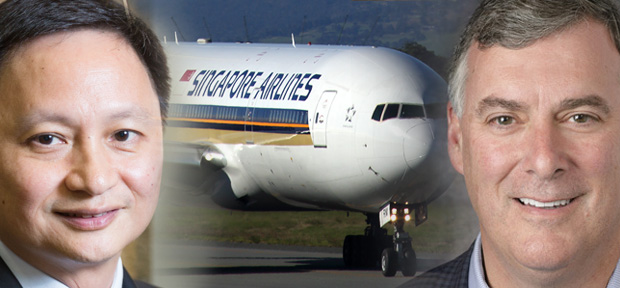 It's been a good week for Boeing. Singapore Airlines confirmed a US$13.8 billion contract with the U.S. manufacturer for 20 B777-9Xs and 19 additional B787-10s. The carrier is due to unveil its new cabin products in Singapore next week.
Guangzhou-based China Southern Airlines also added to Boeing's backlog and bottom line this week. Asia's largest carrier ordered eight more B777-300ERs and 30 additional B737 MAX 8s.
In Hong Kong, HNA Group-backed Hong Kong Airlines said it was considering an order for the B787. Up to now, the airline has been an all-Airbus operator.
Also in the news, All Nippon Airways (ANA), Cathay Pacific Airways and Korean Air have been added to the list of U.S. TSA Pre-Check approved airlines, which will allow eligible passengers to skip the often long immigration queues at U.S. airports.
In Taipei, the Association of Asia Pacific Airlines held its annual Assembly of Presidents this week. Key talking points were growing infrastructure bottlenecks, the need for regulatory harmonization and the challenge of managing security upgrades demanded by governments outside the region.
Singapore Airlines confirms order for 39 Boeing wide bodies Read More »