Smaller is beautiful in a pandemic posits Embraer
Embraer Commercial Aircraft's new vice president for the Asia-Pacific, Raul Villaron, took up his post early last month, but so far he has not made it to Singapore. Read More » Instead, he is hitting the phone at all times of the day and night to speak to Asian customers from Amsterdam while he awaits visa approval for his new job. He believes it won't be happen until October.
Villaron, a mechanical engineer by training, applies the acronym V.U.C.A. – volatile, uncertain, complex and ambiguous - to the world of today. V.U.C.A.was created by the U.S. military to describe a war situation. The pandemic is bad, he said, but also it is an opportunity for airlines to review their strategies and fleet plans.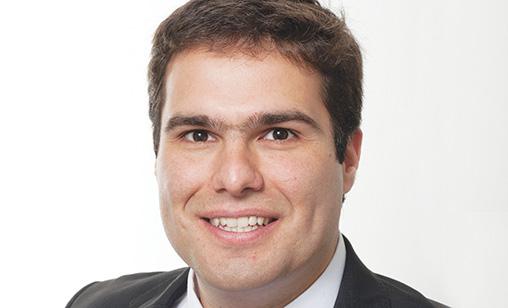 'The Asia-Pacific is the largest untapped region for Embraer. This is the right moment for airlines to evaluate changes to their business plans. It's the right moment for new airlines to grab opportunities others are not seeing, which is to serve smaller communities through this new trend of decentralization'
Raul Villaron
Embraer Commercial Aviation
vice president Asia-Pacific
"Asian airlines have focussed on unit costs, single fleet types and volume business. Now, we see airlines that do not have enough flexibility are having the biggest struggle," he told Orient Aviation.
"They have to restart flying, but they only have planes with 200 seats and more. You can't regain markets by one weekly or two weekly flights. You have to offer some convenience. If your equipment is too big you don't have that flexibility.
"The beauty of the Embraer product line is its very low trip costs which allow airlines to recover. It is happening with most of our customers. KLM has 100% of its E jet fleet flying. Japan Airlines has its whole E jet fleet flying. The E jets are doing the routes the B737 was doing."
The Asia-Pacific was once a tough market for Embraer, but times have changed. "The customer base is growing. Embraer has 17 operators in Asia with 157 E Jets and six ERJs. So, it's not that bad," Villaron said.
This year Australia's Alliance Airlines ordered 14 E Jets. Vietnam's Bamboo Airlines is taking two E195s and Myanmar International Airlines (MIA) has leased four E190s from Chinese lessor, CDB Aviation.
"In Asia, about 50% of the capacity goes through the main airports in the region," he said.
"In India, 50% of the capacity goes through four airports and the other 50% through 94 airports. If we believe in the trend of decentralization then the structure of flying out of big hubs will need to change to a new scheme where airlines will need smaller aircraft to fly from a small city to a small city.
"This is a big opportunity for Embraer. We have a family of aircraft which goes from 80 to 130 seats. That's how we see the post-COVID-19 scenario."
None of this means Embraer is not suffering from the pandemic. In the second quarter of its fiscal year, to June 30, it delivered 17 aircraft -13 of them were executive jets – and reported a net loss of $315 million.
But it has a firm order backlog valued at $15.4 billion and a solid liquidity position with $2 billion in cash. It has finalized contracts for working capital and export financing with export credit agencies in Brazil and the U.S. and private and public banks, adding up to $700 million to its total liquidity position.
Embraer has had no order cancellations but "some postponements" and is restructuring. It has rescheduled the start of operations of its latest model, the E175-E2 until 2023. Its main rival to the E Jet series is the A220, the former Bombardier C Series regional jet.
"We have lighter aircraft by a big number, which means lower fuel burn and lower maintenance costs. We have more mature aircraft which come from learning on the E1 platform which we implemented on the E2. The engine is 50% of the cost of maintenance on aircraft. If you have the same engine on both aircraft and one is heavier the heavier one will need higher thrust and that will drive higher costs," Villaron said.
Embraer's growth in the Asia-Pacific has gained traction in the last 12 to 24 months, he said. "We are growing the customer base, bringing simulators to the region for faster and cheaper training and looking at expanding our presence with partnerships and businesses," he said.